REPOA's organizational structure consists of the Annual General Meeting (AGM); the Board of Directors; and REPOA staff. Below are the profiles of the REPOA staff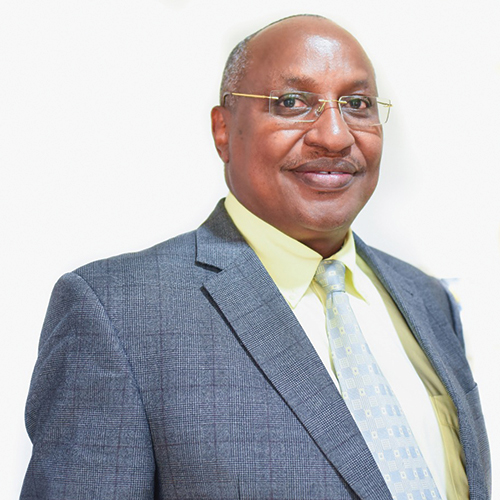 Dr. Donald Mmari
Executive Director
---
Dr. Mmari is an economist with vast experience in development policy analysis, socio-economic research, and institutional development. He holds a PhD from the International Institute of Social Studies of Erasmus University Rotterdam, an MBA from the University of Oregon and an MA (Economics) from the University of Dar es Salaam. He has been actively involved in the preparation of national development policies, including National Strategy for Growth and Reduction of Poverty, the Natural Gas Policy of Tanzania in 2012 and the Second Five Year Development Plan in 2015/16. He has published articles, working papers, policy briefs, and research reports on the extractives sector, manufacturing, governance, social protection, and on export competitiveness of agricultural commodities. He has actively engaged the preparation of Tanzania poverty and human development reports from 2001 to 2011. Dr. Mmari has an immense economic policy and management experience accumulated over the years of his various positions within REPOA and outside, and membership in the Board of Directors of public entities. He is currently the Executive Director of Repoa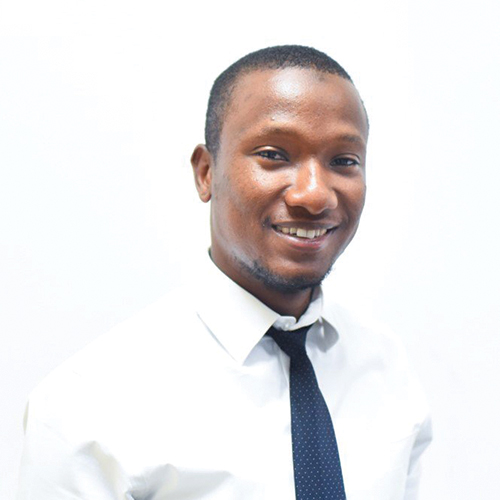 Dr. Jamal Msami
Director of Strategic Research
---
Jamal has been involved in policy research and design for ten years. He currently heads our Directorate of strategic research focusing on governance and service delivery; industrialization, employment and enterprise development. He has publications in the fields of public service reforms, industrial and trade policies. He is currently working on the nexus between political settlements and policy delivery in fiscally constrained settings; corrupt business-government relationships and strategies for supporting the emergence of new firms through 'primitive accumulation'; and a review of trade competitiveness and diversification policies and practices in Tanzania. Jamal maintains an active interest in comparative historical analyses, new institutionalism, and applied social policy. He holds a PhD in Social Policy from the University of Bristol, England.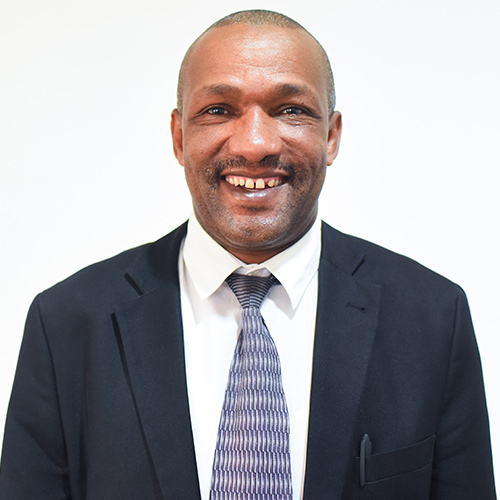 Dr. Lucas Katera
Director of Commission Works
---
Dr Katera is an Economist with practical experience on research and policy analysis particularly in the areas of poverty, public policy, governance and service delivery. He has worked and published intensively on Local Government in areas of service delivery; finance and financial management; and governance and accountability. In his recent assignment, Dr Katera is a team leader of researchers working on the World Bank Service Delivery Indicators (SDI) survey, research that benchmarks health and education indicators for future impact assessment. The survey is being conducted in Seven African Countries. In addition, Dr Katera is a team member of the five years research programme on "Tanzania as a future Petro State". This is collaborative research between REPOA and Christian Michelsen Institute (CMI) of Norway. He is leading a team working on the Governance component. Currently, he is a Director of the Governance and Service Delivery Research programme at REPOA.
Alison Mutembei
Director of Finance and Administration
---
Alison is an Accountant and Administrator. He is registered by the Tanzania National Board of Accountants and Auditors as a Certified Public Accountant (CPA) since 1992. In addition, he holds a Master's Degree in Business Administration (MBA) from Maastricht School of Management in the Netherlands. He has over twenty years of experience in designing accounting systems, internal controls, and development of financial and administrative policies gained during his work as a head of finance and administration department and a senior accountant for various institutions. He has been leading the finance department in the implementation of the plans, managing the budget process and cash flows. He is central in the preparation and supervision of the final accounts, including external audit exercise. In addition, he has wide experience in dealing with multicurrency systems with various reporting requirements. Alison joined REPOA in 1995 to establish the finance department, currently is heading the Directorate of finance and administration.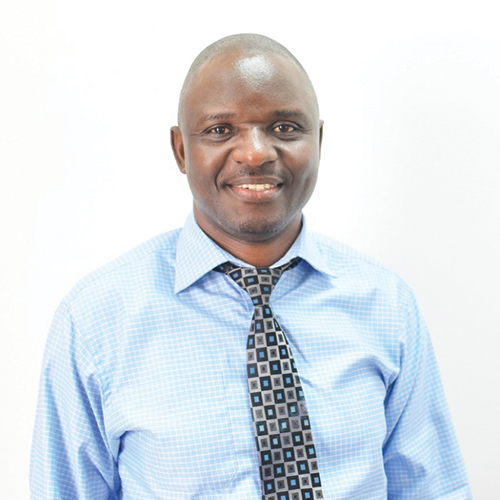 Godfrey Kalagho
Senior Communication Officer
---
Godfrey is a mass communication expert. He spent two years as a full-time reporter with the East African Procurement News. He also worked as a tutor at the Dar es Salaam School of Journalism, teaching media law, ethics, and public relations. He then worked at the Legal and Human Rights Centre as an Information Officer. He joined the Swiss Tropical and Public Health Institute as a Communication Officer for the NETCELL Project, under the Ministry of Health and Social Welfare, after which he left for the BEST-Dialogue project as a Project Officer. Godfrey graduated from the University of Dar es Salaam with Advanced Diploma in Journalism and holds a Master of Arts degree in Mass Communication from St. Augustine University of Tanzania. He has a Bachelor of Law degree from the Open University of Tanzania and a Postgraduate Diploma in Law, Mediation and Arbitration from the Tanzania Institute of Social Work.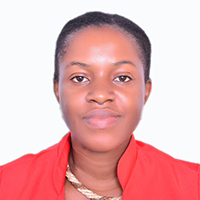 Dr. Hilda Mwakatumbula
Researcher
---
Hilda is an ICT Economist with almost ten years of experience in socio-economic and public policy research. She has a PhD degree from Waseda University – Japan, majoring in ICT Economics, Business, and Policy Analysis. Before joining REPOA, she was working as the Postdoctoral researcher at the Centre for Behaviour Science, Department of Economics – University of Dar es salaam. For the past ten years, Hilda had been working as part of the research teams for different donor-funded projects, including the ICT Access and Usage Survey – 2017 funded by the International Development Research Center (IDRC) of Canada and the Swedish International Development Cooperation Agency (SIDA), as field manager
Thadeus Mboghoina
Researcher
---
Thadeus holds a Master's Degree in Development Economics and a Bachelor's of Science in Statistics. He has over 10 years of work experience in policy research. His areas of interest include social protection, rural livelihood, and agriculture transformation. Over the years he has been engaged in various stages of undertaking research, thereby building strong competence in data collection, management, and data analysis. Some of his research work has focused on input subsidies, crop production and agriculture productivity, post-harvest losses, and food security. His current research work also relates to the role of cash transfer programs in promoting education outcomes.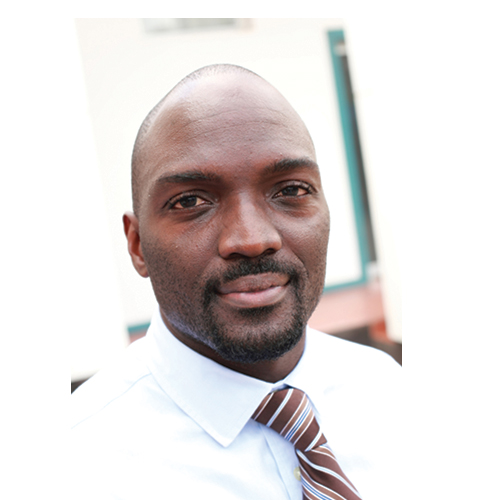 Stephen Mwombela
Researcher
---
Stephen Mwombela has been with REPOA since August 2011. He has gained valuable experience in Tanzania as well as abroad in the private, public, and not-for-profit sectors. This experience has provided him with the diverse knowledge that spans many subjects and disciplines including policy analysis, economics, politics/government, international relations, international development, public administration, education, telecommunication, and customer service. Stephen has attended numerous training workshops, seminars, and conferences concentrating on issues such as governance, service delivery, oversight, and accountability. Stephen possesses excellent analytical, research, and communication skills both written and verbal. Stephen attained Bachelor degrees from the University of the District of Columbia (in Washington, DC) in Economics and Political Science (both cum laude – with honours) and a Masters of Public and International Affairs – MPIA from the Graduate School of Public and International Affairs – GSPIA (at the University of Pittsburgh, in Pennsylvania, USA), where his focus was on the Global Political Economy, Policy Analysis, and International Development. His areas of interest include Policy Analysis, Governance, Development, Public Policy, International Affairs, and Political Economy. At REPOA Stephen is attached to the Department Governance and Service Delivery.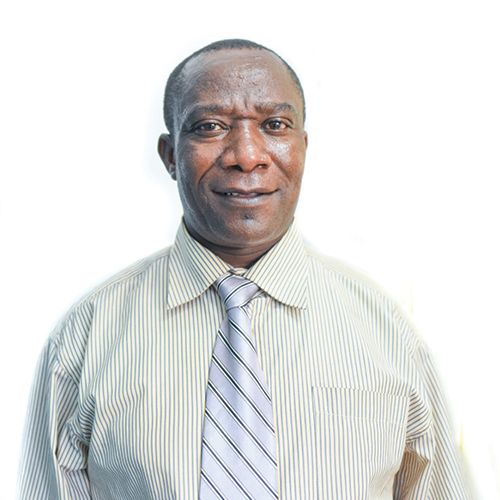 Cornel Jahari
Researcher
---
Cornel is a Social Scientist with enormous experience in doing surveys. He holds a Master of Arts Degree in Development Studies specialized in Social Policy for Development from Erasmus University Rotterdam, Netherlands. He also possesses a Postgraduate Diploma in Policy Analysis from the Institute of Social Studies, Netherlands, and a Bachelor Degree in Economics from the University of Dar es Salaam, Tanzania. He has over fifteen years of practical experience in survey design, data collection and data processing for both qualitative and quantitative and he undertakes analytical work. In his engagement with REPOA as a Researcher and Field Manager, he has been working on various assignments including writing technical and financial research proposals, developing questionnaires, training fieldworkers, supervising surveys, developing data entry packages, conduct data cleaning, and management, data analysis as well as fieldwork and research report writing. He has published research reports, working papers and policy briefs on areas of child born out of wedlock, maternal health care as well as on oil and gas sector.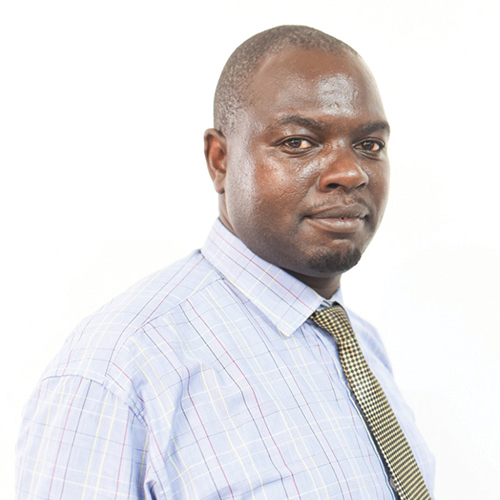 Amani Sanga
Librarian
---
Amani is a professional in the field of library and information studies with more than thirteen years.  He holds a Diploma of Library and Information Studies from the School of Library, Archives and Documentation Studies (SLADS) in 2004, Bachelor of Arts in Library and Information Studies pursued at Tumaini University Dar es Salaam College (TURDARCo) in 2009. He also holds a Master's Degree in Business Administration specializing in Human Resource Management from the University of Iringa. Amani graduated for a Master of Arts Degree in Information Studies at the University of Dar es Salaam.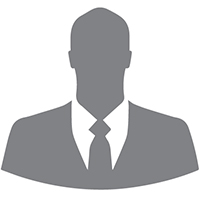 Jofrey Mwasubila
ICT Administrator
---
Jofrey is the Information Technology scientist specializing on ICT management with additional training on Knowledge and Information Systems Management. His research interests include ICT and Development, Information and Knowledge Management Systems, ICT Governance and research on Social Economic Development. He was among the initiators of the Tanzania Governance Notice Board (TGN) which gives information about financial and governmental accountability to the general public. Jofrey also participated in the development and implementation of the Tanzania Social Economic Database (TSED). The key areas of his competencies include working in a complex IT environment and supporting multi-servers on Unix and Windows Operating system networks. E.g. WEB Server, DHCP Server, SMTP Server, POP Server, DNS Server, Proxy Server, Exchange Server, and Mail Daemon. He designs and conducts quantitative and qualitative research in ICT, and social services delivery; Practical competence in use and application of various computer packages, e.g. Online data collection tools (Cspro, ODK, Survey CTO), Word processing, spreadsheets, statistical (SPSS, STATA, SAS, NVIVO, Arc GIS, and database development (Microsoft Access).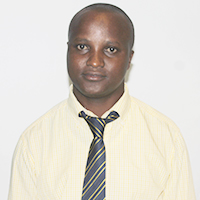 Constantine George
Researcher
---
Constantine is an Educationalist specialized in Educational Planning, Management, and Administration. His other focus areas include financing in education, policy-making and analysis and quality control and assurance in education. Currently, he works as a Programme Officer Research at RE-POA. Before joining REPOA, for more than four years, Constantine has been teaching undergraduate students courses like educational research (qualitative), management of education and school administration, human resource management and development, and measurements and evaluation at the University of Dar es Salaam (MUCE Campus) and Ruaha Catholic University. He holds a Master's in Educational Management and Administration (MEMA) and a BA with Education from University of Dar es Salaam.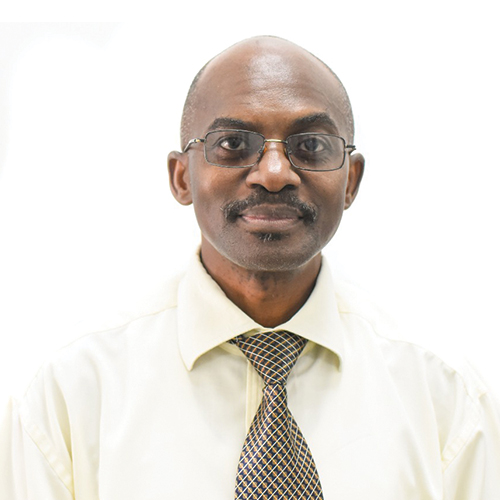 Dr. Hubert Shija
Researcher
---
Hubert graduated from Aberystwyth University, UK with a PhD in Librarianship, and from the University of Dar es Salaam, Tanzania with an MA in Information Studies and a BA with Education. His research interests are information society, application of modern Information and communication technology (ICT), information management, citizen engagement and diffusion of innovations. He taught in secondary schools and worked with the British Council Dar es Salaam library. He managed the REPOA Resource Centre before assuming a research role. He has been a member of research projects teams like Growth and Economic Opportunities for Women (GrOW) and Transition from School to Work: Youth Skills and Unemployment.
Read More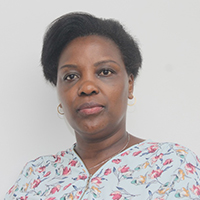 Rehema Losiru
Senior Accountant
---
Rehema Losiru is a Senior Accountant at REPOA; she joined the institution in 2006 as an accountant with experience from the British Council from 2001 -2006 in a position of Finance Assistant. She is a qualified accountant holding CPA qualification from the NBAA (National Board of Accountants and Auditors- Tanzania). She also holds a Post Graduate Diploma in Tax Management from the Institute of Finance Management (IFM) in 2006. Among her duties in the finance unit, is processing payment/transactions from regular organization activities by ensuring the necessary controls as per accounting manual are adhered to, prepare various reports like donor report (as per donor requirement), quarterly financial reports and annual reports including audited accounts as per IFRS.
During her stay at REPOA, she attended a capacity building training on Risk management, Pasted Accounting training, and some other small ones to enrich her performance.
Jacqueline Mapesa
Finance and Administration Officer
---
Jacqueline graduated from Mzumbe University in 2015 with Bachelor of Science degree specialising in Accounting and Finance in Public Sectors. She is also doing her final level of the CPA (T) offered by the National Board of Accountants and Auditors (NBAA). She previously worked as a Cost Controller with Kunduchi Beach Hotel and Resort in Dar es Salaam. She later joined Uongozi Institute as an Intern from 2016-17 before joining REPOA.
Jacqueline is familiar with Quick Books, Accounting packages like SUN Financial System, Exact Globe, Enterprise Asset Management (EAM), Interact Data Store (IDS), Micro Opera and Spreadsheet. Her areas of expertise include Routine Accounting Tasks, Budgeting, Financial Reporting and Accounting, Cash and Payroll Management.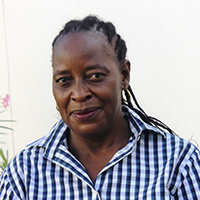 Ms. Godliver Manumbu
PA to the Executive Director
---
Ms. Godliver Manumbu is a Sociologist, with a BA in Sociology from the Open University of Tanzania and a post-graduate qualification from the University of Cape Town (UCT). Her major work experiences centres around workplace organizational development (ODs): Training and Development with a focus on behavioral change, Decision Making Processes, Coaching, and Mentorship, Talent Management, Organizational Culture and improved learning and growth Support Structures (SS). She also carries workplace experiences in Community Relations Management: Project Management from inception to closure and sustainable handing over of the project, Monitoring, and Evaluation, Budgeting, Social Cohesion, Grievances Management, Conflict Management, Social Systems Management, Social Obligations compliances and community preparedness and awareness skills.
Read More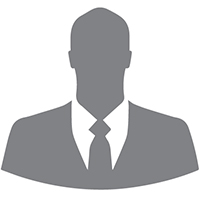 Victor Mollel
Researcher
---
Victor Mollel is an Economist with a diverse background in development cooperation, research and the private sector, in both the developed and the developing world. He brings multidisciplinary experience in social policy, FDI, youth employability and entrepreneurship, PFM, rule of law, land tenure, agribusiness, humanitarian affairs, gender and SRHR. He holds a Master of Science in Economics and Business Administration, majoring in Strategy, Innovation and Sustainability.
VISITING RESEARCHERS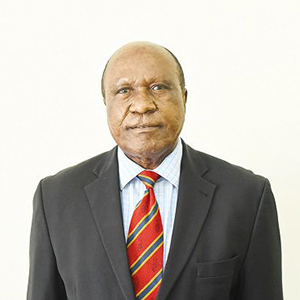 Prof. Paschal Mihyo
Senior Visiting Research Fellow
---
Paschal is a Tanzanian lawyer by profession, with LL.B., LL.M and a Ph.D. in public law from the University of Dar Es Salaam. He is a Professor of Politics and Administrative Studies and Visiting Professor of Development Studies University of Namibia and the International University of Management in Namibia. He was the Executive Director of OSSREA from June 2008 to December 2014. Between 1988 and 2004 he taught at the International Institute of Social Studies, Erasmus University in The Hague where he was Deputy Rector Academic Affairs 1992-1995, Convener of the Labour and Development Programme and Deputy Convener of the Human Rights Programme. From April 2004 and September 2005, he was Director of Research and Programs at the Association of African Universities in Accra, after which he joined the University of Namibia briefly between 2006 and 2008. Professor Mihyo did his PhD on The Accountability of the Executive to Parliament in Tanzania. His thesis was published by McMillan. His recent works include 2015 edited books on Election Process Management and Election Based Violence in Eastern and Southern Africa; Urban Youth Unemployment in Eastern and Southern Africa and The Nexus Between Gender and Energy in Eastern and Southern Africa. He is currently Senior Visiting Research Fellow at REPOA.