Implications for Food Security and Resilience
Food Security Portal National Policy Dialogue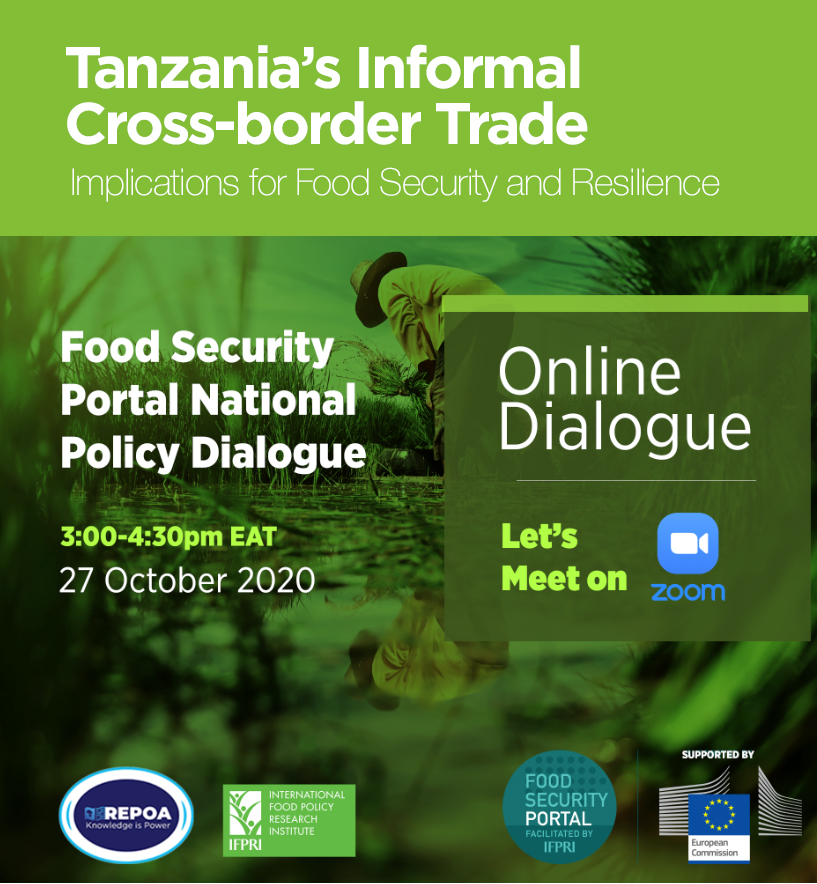 Speakers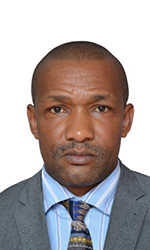 Dr Katera is an Economist with practical experience on research and policy analysis particularly in the areas of poverty, public policy, governance and service delivery and rural development. In his recent assignments, Dr Katera was a team leader of researchers working on the World Bank Service Delivery Indicators (SDI) survey, research that benchmarks health and education indicators for future impact assessment. The survey is being conducted in Seven African Countries. In addition, Dr Katera was also a team leader of the research team that was working on understanding how two agriculture Policy Instruments, National Agriculture Input Voucher Scheme (NAIVS) and the National Food Reserve Agency (NFRA) work on the ground. He is currently a team member of the five years research programme on "Tanzania as a future Petro State". This is collaborative research between REPOA and Christian Michelsen Institutive (CMI) of Norway. He is leading a team working on the Governance component.
Currently, he is a Director of Commissioned Works at REPOA.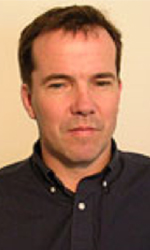 Antoine Bouët joined IFPRI in February 2005 as Senior Research Fellow in the Markets, Trade and Institutions Division to conduct research on Global Trade Modeling, trade policies, regional agreements and multilateral trade negotiations. Antoine Bouët is also a professor of economics at University of Pau (France) and was previously scientific advisor at the CEPII (Centre d'Etudes Prospectives et d'Informations Internationales – Paris). He has carried out research on market access, global trade modelling, the economics of trade retaliation, and the relationship between trade policy and Research and Development. He has been director of the CATT (Centre d'Analyse et de Traitement des donnees economiques) in France (1996-2004), and chairman of the European network Research on International Economics and Finance (2002-2004). He has been awarded as GTAP Research Fellow for 2005-2008.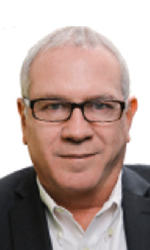 Teunis van Rheenen, a citizen from The Netherlands, is the Head of Partnerships and Business Development at the International Food Policy Research Institute (IFPRI). In this capacity, he is responsible for the development, enhancement, and maintenance of strategic partnerships and networks. In addition to ensuring that IFPRI's partnerships and fundraising efforts are well-coordinated, Dr. van Rheenen also remains active in projects that address food security challenges in developing countries in Asia and Africa. From 2006 to 2010 he held the position of Secretary to the IFPRI Board of Trustees.
Before joining IFPRI, Teunis van Rheenen was a Senior Economist at the Agricultural Economics Research Institute in The Hague, The Netherlands, focusing on issues related to nature and the economy. In this capacity, he provided leadership to numerous national and international projects, and successfully participated in many fundraising efforts. Prior to this, at the University of Goettingen he worked on a project studying natural resource management issues in Central Sulawesi, Indonesia. He has an extensive knowledge of Africa and worked for four years as the Scientific Coordinator of the Antenne Sahelienne Program in Burkina Faso. For his PhD, which he obtained from the Wageningen Agricultural University, he studied farm-level optimal resource allocation in East Java, Indonesia.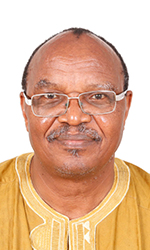 Professor Samuel M. Wangwe, has a Ph.D from the University of Dar es Salaam (1980), an MA (Economics) from the University of Dar es Salaam in 1973 and a BA (Economics and Statistics) from the University of Dar es Salaam in 1972. Prof. Wangwe has authored eight books, the latest being Exporting Africa: Technology, Trade and Industrialization in Sub-Saharan Africa (1997); a forthcoming book (in 1998), Transitional Economic Policy and Policy Options is co-edited together with Dr. H. H. Semboja and Dr. P. Tibandebage.
He has published more than 40 articles. Among the topical papers that he has written are: "Economic Reforms and Poverty Alleviation"; "The Management of Foreign Aid in Tanzania"; "Capacity Building in Policy Analysis and Economic Management"; and the one he has co-authored with Prof. B. Ndulu, "Managing Tanzania's Economy in Transition to Sustained Development."
Prof. Wangwe has extensive experience both in academics and research and has more than 20 years experience in policy research and policy-related consultancy work.